ACCESS - SMC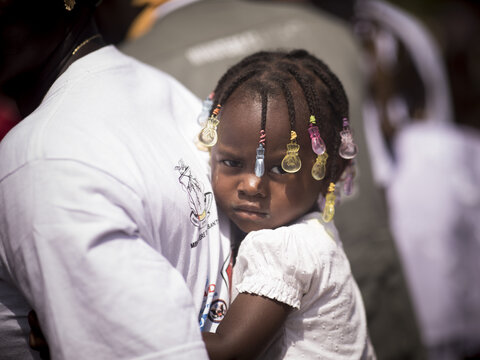 ACCESS-SMC was the first multi-country umbrella SMC initiative. It was a three-year Unitaid-funded project, led by Malaria Consortium in partnership with Catholic Relief Services. The project supported National Malaria Control Programmes to scale up access to SMC across the Sahel. ACCESS-SMC intended to demonstrate the feasibility and impact of SMC at scale, thereby promoting wider adoption of the intervention.1 The project was supported by the London School of Hygiene & Tropical Medicine, Centre de Support de Santé, International, Management Sciences for Health, Medicines for Malaria Venture, and Speak Up Africa.

ACCESS-SMC helped to improve demand forecasting and ensured that the procurement of quality-assured, dispersible medicines was centralized. In so doing, the project assisted in catalyzing the supply market volume for SMC drugs from 9.9 million treatments delivered to target countries in 2014, to over 70 million by 2017.2

The project also provided SMC to more than 6 million children under the age of five in Burkina Faso, Chad, Guinea, Mali, Niger, Nigeria and The Gambia over the rainy seasons in 2015, 2016, and 2017. It has been estimated that ACCESS-SMC may have averted over 10 million malaria cases and prevented 60,000 deaths.