OPT - SMC: Optimizing SMC by building capacity for delivery and evaluation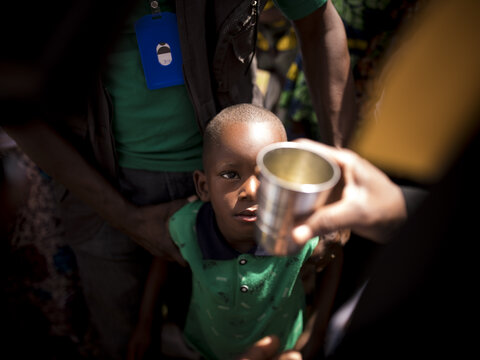 OPT-SMC is a European & Developing Countries Clinical Trials Partnership (EDCTP) funded project aimed at strengthening the capacity of National Malaria Control Programmes (NMCP) to implement SMC. The project is coordinated by the London School of Hygiene and Tropical Medicine, UK and the University of Thiès, Senegal, in collaboration with WHO-TDR, Medicines for Malaria Venture and the NMCPs of Benin, Burkina Faso, Cameroon, Chad, The Gambia, Ghana, Mali, Mauritania, Niger, Nigeria, Senegal and Togo.
OPT-SMC aims to support countries in conducting implementation research with the goal of optimizing SMC.
Objectives of the programme
Strengthen the capacity of NMCPs to plan effectively, target high-risk populations, and promptly procure and distribute drugs.
Strengthen the capacity of NMCPs to implement research for improving SMC delivery.
Develop the capacity of NMCPs for monitoring delivery, evaluating impact, and strengthening systems for surveillance and monitoring.
Develop or adapt SMC-specific tools for planning, monitoring, implementation research, and evaluation of programme delivery
Promote inter-country collaboration and the sharing of knowledge and expertise.
Additional intervention areas for countries include adapting the SMC strategy to their local context; improved forecasting, procurement and supply chain; improved communication and advocacy; improving safety monitoring; enhancing capacity for impact assessment and interpretation of Health Management Information Systems data; as well as incorporating the monitoring and evaluation for Seasonal Malaria Chemoprevention into the national M&E framework.
This project builds upon and strengthens an existing network of countries involved in SMC in West and Central Africa known as the SMC Working Group.