SMC implementation areas in Chad in 2021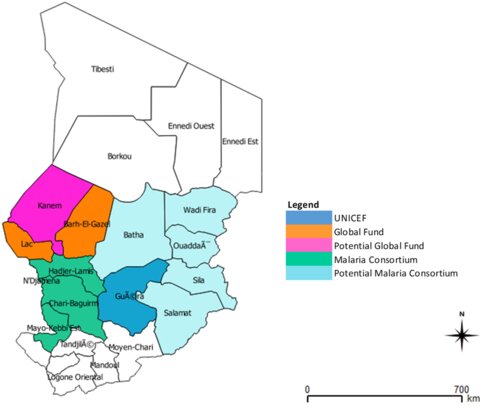 | | | | |
| --- | --- | --- | --- |
| Chad SMC 2021 season | # of children targeted | # of children reached | Coverage |
| Cycle 1 | 2,565,550 | 2,528,357 | 99% |
| Cycle 2 | 2,568,295 | 2,491,162 | 97% |
| Cycle 3 | 2,546,199 | 2,511,839 | 99% |
| Cycle 4 | 2558200 | 2515679 | 98% |
| Cycle 5 | 97762 | 95,355 | 98% |
| Children receiving at least 4 cycles | 2113671 | 2035086 | 96% |
Monitoring for coverage, compliance and effectiveness for the 2020 SMC season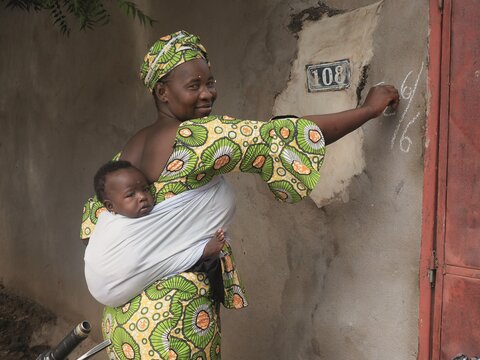 Monitoring for coverage completeness
Coverage was assessed by the percentage of children who received a full course of at least three doses.
The last coverage survey was conducted in 2021.
Monitoring for compliance
Compliance was measured through an analysis of the general coverage of the campaign, the perception of the parents of children who received SMC, the mobilization of parents of children during the distribution and the number of case refusals of SMC by the parents of children.
Directly observed therapy was also done through a door-to door campaign.
Evaluating effectiveness
Effectiveness was evaluated on the basis of the number of cases of children of the eligible age group recorded in the health facilities during and after the course of the SMC campaign and this on the basis of the consultation registers and the testimony of the parents.
Monitoring during supervision and conducting a coverage survey.
Successes, opportunities, challenges and solutions in the 2021 SMC season
Successes
Strong parental support
Involvement of administrative and political authorities and community leaders in the distribution,
Availability of the right quantity of medicines,
Acceptance of SMC by parents
Good coverage
Few cases of refusal
Perspectives
Involve administrative authorities more; politicians, community leaders, women's organizations, etc. in the mobilization of parents of children for the SMC
Multiply communication campaigns through community radios and other communication channels at the local level
Challenges
Limited nomadic population coverage
Lack of population data,
How to ensure second and third take per cycle
Non-payment within the deadline of the actors,
Lack of harmonization of data collection tools
Lack of harmonization of tracking methods between partners to determine children who have taken at least three treatment cycles during the campaign
Actions to be carried out
Conduct a study to determine the strategy for distributing SP-AQ to nomadic children
Count the children of the target population
Conduct a survey to ensure the effectiveness of the second and third take,
Explore other payment methods,
Harmonize social and behavioural change data collection tools
Adopt a unique method of tracking target children
Research priorities
SMC eligibility study in the Sudanian zone,
SMC feasibility study of in a nomadic environment,
Social and behavioural change impact assessment

Partners
Liverpool School of Tropical Medicine, NMCP, Université de Ndjamena