Areas eligible for SMC and areas where SMC is implemented in 2021

| | | | |
| --- | --- | --- | --- |
| Senegal 2021 SMC season | # of children targeted | # of children reached | Coverage |
| Cycle 1 | 50,763 | 47,072 | 93% |
| Cycle 2 | 836,975 | 740,928 | 89% |
| Cycle 3 | 836,975 | 747,844 | 89% |
| Cycle 4 | 836975 | 754444 | 90% |
| Children receiving at least 4 cycles | 836975 | 754444 | 90% |
Monitoring of coverage completeness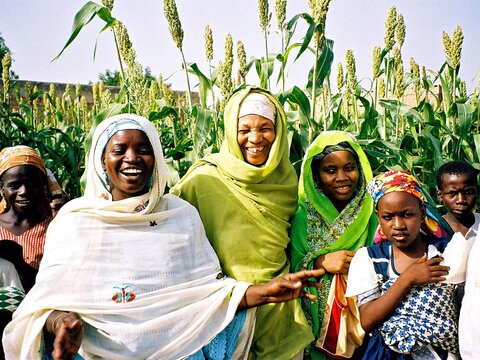 Monitoring completeness of the coverage
Monitoring of performance indicators (evaluation of deviations)
Quick survey
Supervision at all levels
Daily debriefing with regional teams
Development of a SMC bulletin

Monitoring for compliance
3-day directly observed treatment across all districts
Systematic notification on management tools
Indirect evaluation by the refusal rate

Monitoring effectiveness
Setting of performance indicators at all levels
Morbi-Mortality assessment for children 0-120 months in SMC zones
Comparison with 2018 data (year without SMC)
Impact assessment from 2012 to 2016
Successes, opportunities, challenges and solutions in the 2020 SMC season
Successes and lessons learnt
Holding upstream of preparatory meetings for defining roles and responsibilities for different players for the implementation of SMC
Implementing partners can be a value added to the implementation but it is fundamental that the NMCP remains the lead (coordination and management)
The flexibility of lenders to provide additional resources for meetings (emergency between Neema , RSS +, PMI and NMCP for support with the purchase of protective equipment, not provided for in the planning
Sharing information early on has helped to anticipate the difficulties and arrange for better performance
Use of platforms for coordination (alert system) in time real and between headquarters and the regional offices allowed for faster implementation.
The right choice of community health workers and experience and capacity to intervene in their domain facilitates the work
Training for managing undesirable effects
Awareness before campaign facilitates community support
The participation of local stakeholders (BG and Relais) promotes community involvement
Maintaining safety stock avoids stock-outs and delays.
Timely Delivery is required.
Notification of effects undesirable on the cards, and in SMC model, facilitates transmission to Pharmacovigilance center for accountability
Improved notification by DOT approach
Digital app for managing undesirable effects
The commitment of administrative authorities, nuns and elected officials in some districts facilitated implementation.
Challenges
Starting communication on SMC 1 month before implementation
Developing a map of case refusals in districts and regions concerned
Revise the budget envelope to adapt it to the covid-19 context
Make physical inventories of medication, after each cycle, to allow for a good estimate of needs at next cycle
Research priorities for 2020
Study on the evaluation of the performance of 3 CPS doses in children aged 3-120 months in the regions concerned
Cost-effectiveness analysis of SMC using a Directly observed Therapy (DOT) method for 3 days "
Partners